PRIDE GC provides general construction services, with a primary focus on local, state and federal governments as well as commercial and private development.
Pride General Contractors, LLC is a general construction company that was founded in December 2008, Electing to file as an S-Corporation in 2009. 
The company is Small Business Certified, Disadvantage Small Business Certified, and Historically Underutilized Business (Hub) Certified. We are also registered with D&B, D-U-N-S and Central Contractor Registration (CCR) databases.
Pride GC has experienced significance growth working on both small and large scale construction, repair, and alteration projects focusing on commercial, industrial and private contracting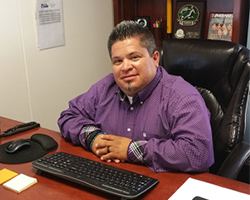 Ramon-Salgado – Managing Member
COMMERCIAL AND INSTITUTIONAL BUILDING CONSTRUCTION
POURED CONCRETE FOUNDATION AND STRUCTURE CONTRACTORS
FRAMING CONTRACTORS
ROOFING CONTRACTORS
ELECTRICAL AND OTHER WIRING INSTALLATION CONTRACTORS
PLUMBING, HEATING AND AIR-CONDITIONING CONTRACTORS
DRYWALL AND INSULATION CONTRACTORS
PAINTING AND DRYWALL CONTRACTORS
FLOORING CONTRACTORS
TILE AND TERRAZZO CONTRACTORS
SITE PREPARATION CONTRACTORS
ALL OTHER SPECIALTY TRADE CONTRACTORS
PREFABRICATED WOOD BUILDING MANUFACTURING
WRECKING CONTRACTORS
COMMERCIAL PARKING LOTS AND GARAGES
APARTMENT COMPLEXES
SCHOOLS
GOVERNMENT CONTRACTS
OFFICE BUILDINGS
Pride GC will provide the installation of all required business/operation systems such as electrical, lighting, refrigeration, heating, data information systems, etc. As part of building re-construction projects Pride GC will provide wrecking services.